Posted
8 August, 2013 by Stuart Torres
in Culture
B'Atz'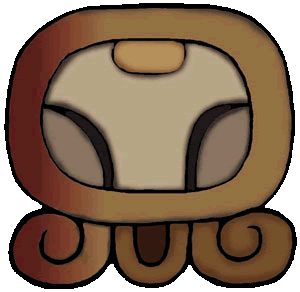 Jun B'atz ', Jun Chowen. It is the symbol of man and mankind, of human fulfillment.
B'atz ': (thread). Symbol of continuity with the past, as included within the ritual. "One day, the perpetration of the ceremonies and customs of our ancestors.
B'atz ': It is the day of the marriage that is performed when the bride is asked, and forty days after marriage, in a day B'atz' with a higher number. In 8 B'atz' is packaged Mayan priest's apprentice, and forty days after performing the appreciation.
B'atz ': Symbolizing time. Our ancestors, Mayan time imagining represented as a coiled wire to a reed beneath the earth. This thread is unwound as time passes. The story is woven over time, and the thread weaves dresses. New Maya Cycle, Wajxaqib' B'atz ', the ceremony was enlivened with marimba and dance around the fire. El B'atz' Pull and unleashes. If he says B'atz' because tour. And it is the human talent.
It means:
Link matrimonial
Mono, thread, Mooring
Time. development of human evolution, giving life
Nawal time meter and all kinds of fabrics
It is a good day for the assignment as a priest Maya
Speaker, sculptor, carver and artist, music, flute, Sport and planting.
Meaning Key: The representation and artistic talent
Ceremonies:
To calm trouble

To unleash sick

For delivery of crosses for the sick

Mayan Priests Hosting

To order clothes to cover the body

To join opposition marriages where the parents or relatives

To put things in order

To order spiritual strength

To order good singing voice and speaking in the ceremonial act, sculptors protection protection for teachers Mayan Ceremony
To tie an enemy

To tie a Asesino

To push the enemy

To cut the enmity between two enemies

To reaffirm a contract

To remove the jealousies

To remove laziness, leisure and laziness
Protection for dancing and dance music, do, chirimía y marimba.
It is: In the palm of the left hand.
Character:

Intelligent, crafty

Friendly

Reserved

Often imitate what they see

They have good signs

Wealthy (Rich)

Master of all arts
Weaknesses:
Unsafe

Loafer

Angry, aggressive

Envious, slanderer

Mala imagination, unbelieving

Ambitious anything

Weak-willed.
42,374 total views, 22 views today